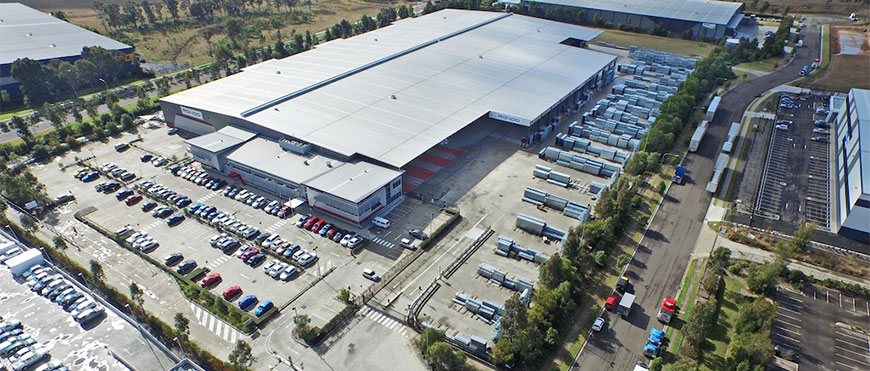 Rondo Building Services choose secCloud Managed Security Solution to integrate security across their business
Rondo is a leading manufacturer and supplier of wall and ceiling systems and complementary accessories to the building industry. The Rondo IT team in Sydney were frustrated by having to use different access control and security systems across all their sites. When staff travelled to interstate Distribution Warehouses they needed a different swipe card for each site. Remote access to the sites from their IT department was also difficult due to the different systems. The process of onboarding and offboarding employees for example, was too slow because the systems were different and they didn't have a single log on.
To establish one integrated security solution across all sites and gain situational awareness of their business. The system needed to deliver a single access control card so their team could efficiently get into all sites. The single Cloud-Based platform would enable them to onboard and offboard employees quickly which would ensure a tighter level of security. They wanted to remotely arm alarms, open boom gates and view CCTV footage and they needed to have a separate network to their corporate LAN to run the security system.
The solution – secCloud Managed Security System
Our secCloud managed security system was rolled out to Rondo's Distribution Warehouses in Victoria first, then Queensland and South Australia. For the Western Australia installation our Electronics Technician, Jamie Ripley, flew to Perth with Andrew Paton, Rondo's General Manager of ICT Services, to manage the project. We then moved on to their offshore sites in Auckland, New Zealand and our first installation in Asia was completed at the Rondo Metal Products Sdn.Bhd in Malaysia. We integrated the secCloud system with C-Bus Lighting for extended building automation. At the boom gate we integrated the Dallas Delta intercom system into Rondo's VoIP telephone system. We delivered a network that connects all the sites to our hosted server over 4G and remain separate to their corporate LAN.
The Installation
To bring each Distribution Warehouse online, we first pre-engineered the solution in our Sydney workshop, then shipped the hardware interstate for installation and commissioning. This involved working with incumbent contractors at some sites. Once the system hardware and 4G modem were installed we connected the hardware through the 4G modem into our hosted security server, secCloud. This would then be ready to centrally operate from Rondo's Sydney Head Office.
In 2018 the final stage was completed, bringing the huge Head Office in Sydney online. CCTV cameras were installed to cover the warehouse interior so security of stock could be managed and exterior CCTV needed to cover the carpark and boom gate entry points.
The Integrations

We integrated the system with C-Bus Lighting for extended building automation. Now when staff need to disarm an area, for example the front gate at 4am, they badge the front gate and carpark lights automatically come on. If they then badge the front door at Rondo the door opens, the alarm turns off and the lights turn on.
At the boom gate we integrated the Dallas Delta intercom system into Rondo's VoIP telephone system. Now when a truck driver presses the intercom at the boom gate it rings through to the dispatch office who use their phone to open the boom gate. If staff have to leave the dispatch office they forward the desk phone to their mobile and open the boom gate away from their desk.
We faced a particular challenge in Sydney when we couldn't get cable out to a boom gate that Rondo needed to control remotely. The solution was to use a point-to-point link from the boom gate back to the security local area network. Effectively this was running the system over an internet protocol link.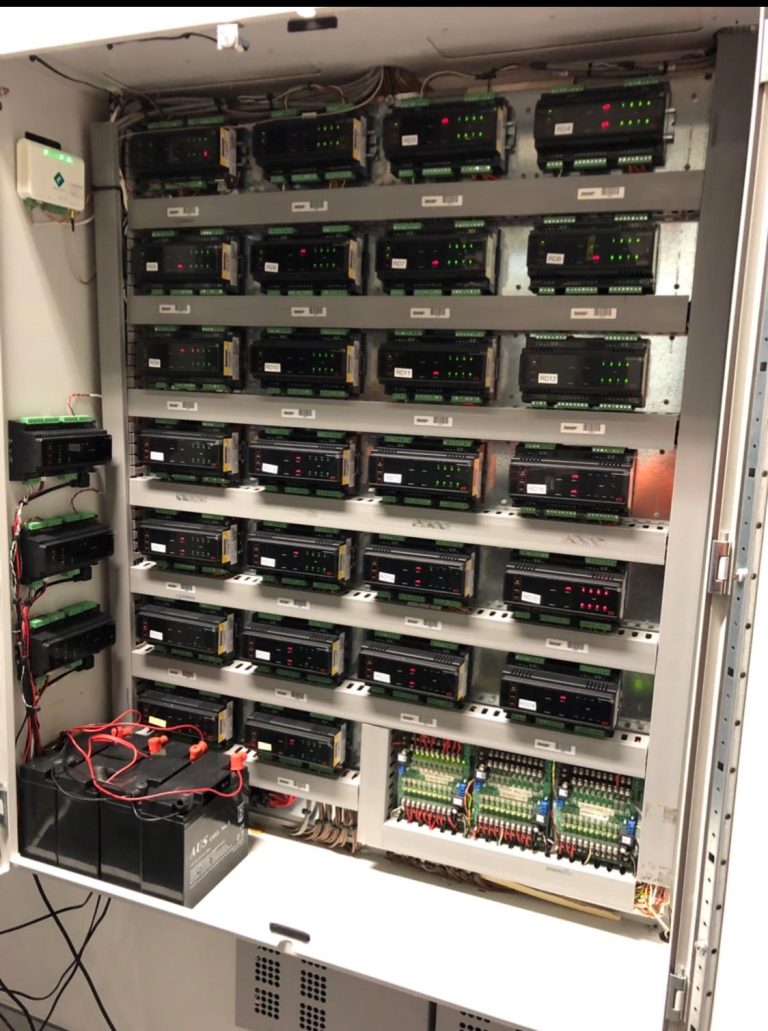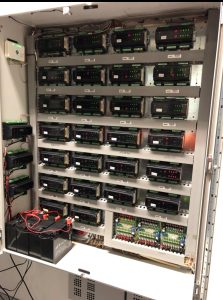 The Result
With secCloud Managed Security System we have delivered a network that connects all of the Rondo sites to our hosted server over 4G and remain separate to their corporate LAN. Rondo can now use one platform to control their security across multiple sites interstate and overseas. They can run audit trail reports to see who had attended sites and when. The Rondo management team love being able to log-in to the system in Sydney's Head Office and be able to view CCTV footage in Perth, NZ, even Malaysia to work out what is happening on site. This integrated security solution was completed in 2018. We continue to provide Preventative Maintenance to Rondo to maintain the CCTV cameras, alarm and access control systems in optimum health. They are particularly impressed with the efficient process to onboard and offboard employees from the security system.
About secCloud Managed Security System
secCloud is a hosted security solution that frees the client from the hassle of managing software and servers. Built on enterprise grade hardware, secCloud is modular in design and infinitely scalable. Access Control, Intruder Detection and Building Automation are the core elements of the system.
secCloud is part of secVision Networks, the electronic security division of Independent Locksmiths & Security. Ryan McGovern, General Manager of Electronic Security, launched secVision in 2017. Under this new division Ryan and his team have developed a suite of security solutions that are at the leading edge of technology.
Australian Security Industry Awards for Excellence 2019.
We are delighted to receive industry recognition for this project which took out the ASIAL Security Award for Best Integrated Security Solution 2019.