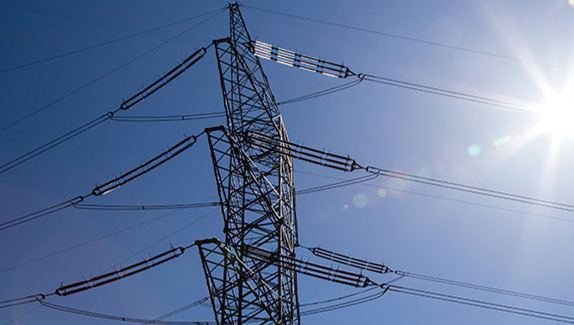 Energy & Utilities Sector
Independent Locksmiths & Security has built an excellent reputation over four decades of developing strategic client partnerships based on results, technical expertise, service quality, collaboration, compliance, and value for money. Our business is established as a reputable service provider.
The ILS organisation has deep technical expertise resident in the business covering system design, manufacturing, trained Service Centre operators, and field technicians.
We have the operational capability and capacity to service National Locksmith contracts, including restricted Master Key Systems and Security Assets.
If you are looking to appoint a service provider with outstanding local industry management experience, proven relationship expertise, and a dedicated operational team, you have come to the right place.
Independent Locksmiths & Security is constantly reviewing business strategies to ensure we remain at the forefront of the industry. Physical security and supporting systems such as electronic access control are a changing commodity and as the benchmark company we review and recommend new products to clients that will assist in their overall risk management strategies.
Transition Planning
When we take on a new Locksmith contract, we take into consideration a Transition Scope of works. This involves controlling the risks of failure and disruption to delivery of National Locksmith Services to our clients and effectively maintain continuity of services. This includes but is not limited to:
Managing transfer of services from the incumbent Service Provider
Managing complexities associated with changes to services and service management processes
Communication and stakeholder management
Changes to existing supplier base: expansion, reduction, changes to suppliers, acquisitions or disposals, change of skill or resource requirements and skill or resource availability
System and reporting establishment
WHS
Key Transition Personnel
Allen Storman
Master Keying Manager
Responsible for ensuring that the technical aspects of the MasterKey Systems solution is fit for purpose and the transfer of records.
Paul Yatras
Service Centre Manager
Paul is responsible for scheduling our Technicians work activities across Sydney, and the day-to-day running of our busy Service Centre.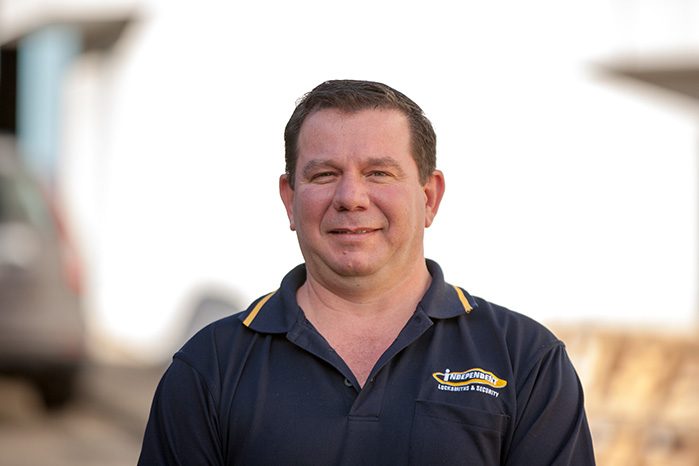 Luke Garfield
Contractors Manager
Luke is responsible for the management of our Subcontractor network on a national basis.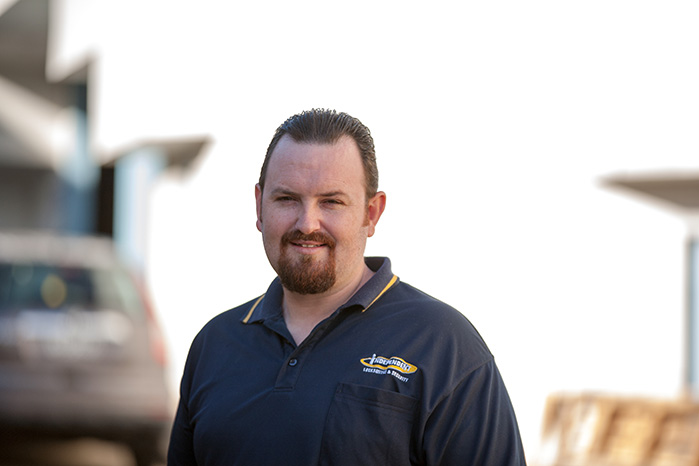 Case Study
Endeavour Energy
A NSW Government state-owned energy corporation, responsible for the safe and reliable supply of electricity to 2.2 million people in households and businesses across Sydney's Greater West, Blue Mountains, Southern Highlands and the Illawarra. With an estimated value of $3.3 billion, this network spans 24,500 square kilometres and is made up of over 170 major substations, 315,000 power poles and 28,000 smaller substations bound together by 33,000 kilometres of underground and overground cables.
In 2015 Independent Locksmiths & Security was appointed to work with Endeavour Energy on the Supply and Maintenance of a Proprietary Built Masterkey System. We were responsible for the design, supply and delivery of an Electronic Keying and Mechanical Keying hybrid access control system.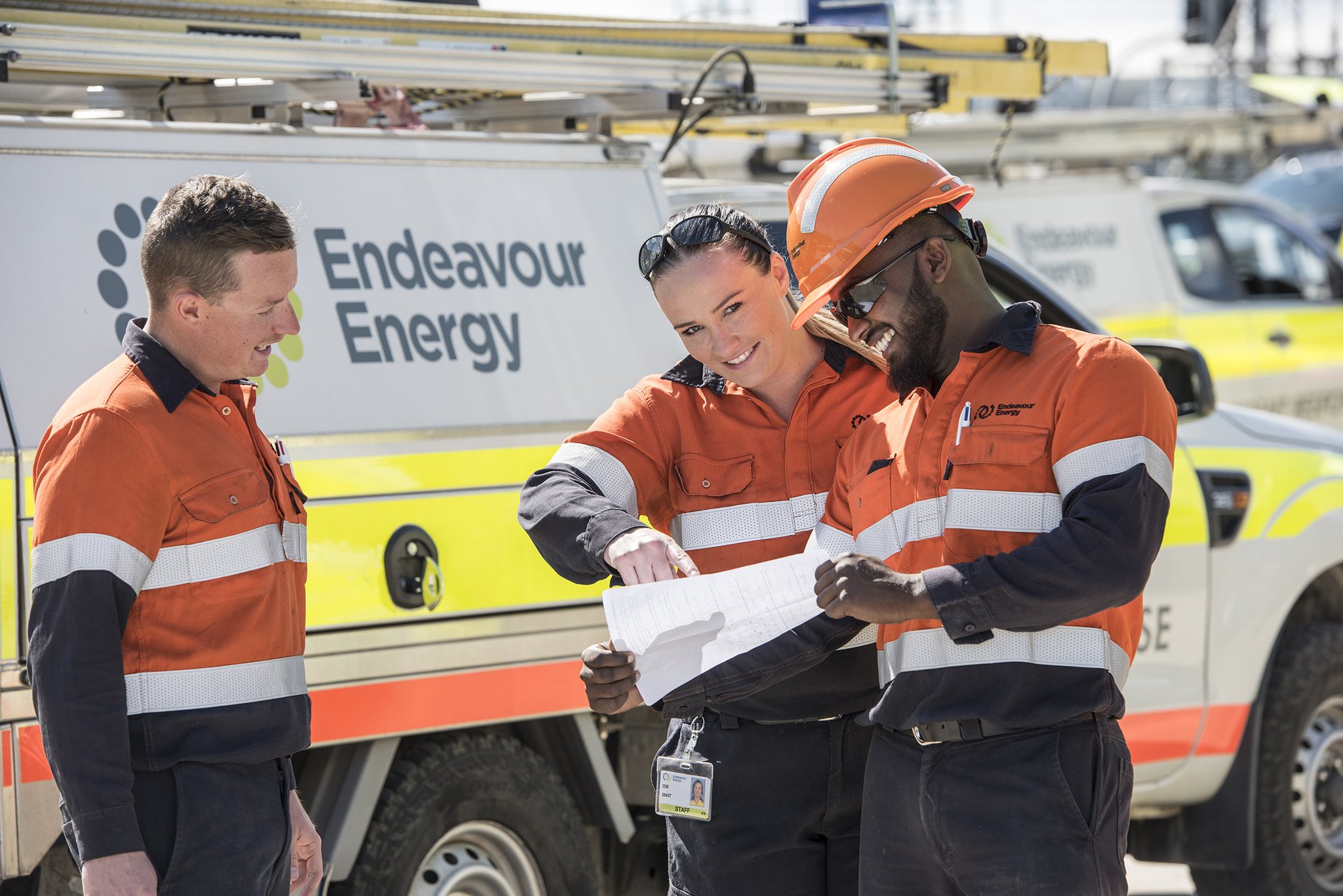 Endeavour Energy wanted a security system that would reduce the risk of vandalism, physical attack or an act of terrorism to their Electrical substations, which must deliver services 24/7.
A high security locking system was needed to help reduce risk associatied with staff and contractors working within high voltage substations.
A controlling system was also needed for the issuing of keys to all key holders.
A system capable of securing assets and providing an audit trail of key/lock use. Assets included Electrical substations, Field Support Centres, Communication sites and Distribution Networks.
To provide Endeavour Energy with the Abloy Protec2 Cliq System, combining Restricted Master Keying with Access Control and Key management. ABLOY PROTEC2 CLIQ has the key control of a high security mechanical keying system as well as an audit trail functionality of an Access Control system.Abloy Protec2
Independent Locksmiths & Security worked closely with stake holders from Operations and IT to design and implement the masterkeying system and network software. Work involved creating an intricate locking system with permission based access control and a state-of-the-art Mechanical locking system. This included a mechanical and electromechanical key hierarchy.
As Endeavour Energy depend upon the ability to deliver their service 24/7, any break or interruption to this service caused by vandalism or physical attack would prove costly. Maintenance of an Electrical substation is undertaken by Endeavour Energy staff as well as various contractors. With Abloy Protec2 CLIQ:
access is now granted remotely and in real time for unplanned visits
reports can be generated to identify who has been onsite
lost keys can be rendered obsolete for use by the network controller, enabling total control of every key distributed to personnel.
A Utility Station's first access point is a pedestrian/vehicle entry gate. The Abloy Protec2 Cliq padlock is robust enough in all-weather conditions to securely protect this entry point as it is dust tight and hermetically sealed. In the event of a substation being vandalised, access to that site can now be granted remotely and in real time. Staff are granted access for these unplanned emergency maintenance visits.
At Independent Locksmiths & Security the team of Masterkeying Experts continued to work on the design, coding and support of this system over a 4 year contracted period. The Abloy Protec2 Cliq delivers a high security locking system to the Substations. Independent has been able to provided Endeavour with a masterkey solution that is capable of future expansion in regard to the quantity of keys/locks and the number of access groups available.
Talk to us
Parramatta Store and Service Department
Open from Monday to Friday 8:30am – 5:00pm
Our Emergency Locksmith / After-Hours Service operates 7 days a week including Public Holidays. If you need urgent assistance, please give us a call.