Our History
Independent Locksmiths & Security (ILS) has been securing
the businesses and homes of Australians since 1973.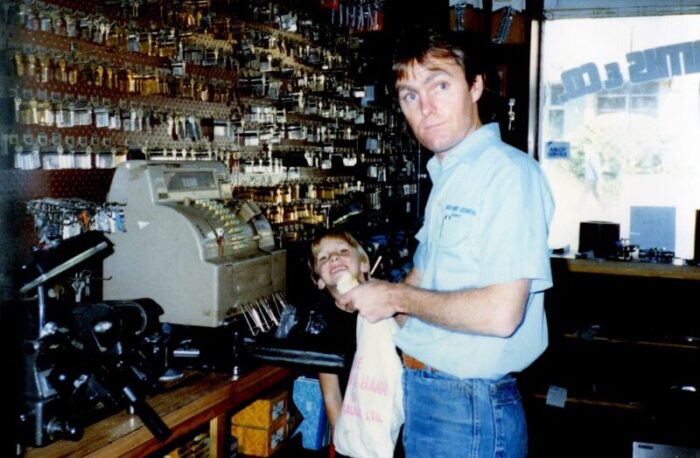 1971

Stephanie Griffin and Michael McGovern started operating as a sole trader with one van and key machine on Brien's Road, Northmead.

1973

The business launched as Independent Locksmiths

1975

The first retail store was opened on George Street in Parramatta. Michael joined the Master Locksmiths Association.

1981

The business moved operations to 79 Phillip Street, Parramatta. Michael became President of the Master Locksmiths Association NSW Branch (1981-1986).

2000

The business moved to larger premises in North Parramatta, where we still operate today.

2005

The business name changed to Independent Locksmiths & Security Pty Ltd

2017

secVision Networks was launched, as the electronic security side of the business. Stephanie and Michael's three sons are now managing the operations of the company in various roles.

Ryan McGovern
General Manager, Electronic Security.
secVision Networks offers secCloud Access Control, secWatch CCTV, and a 24/7 Security Operations Centre.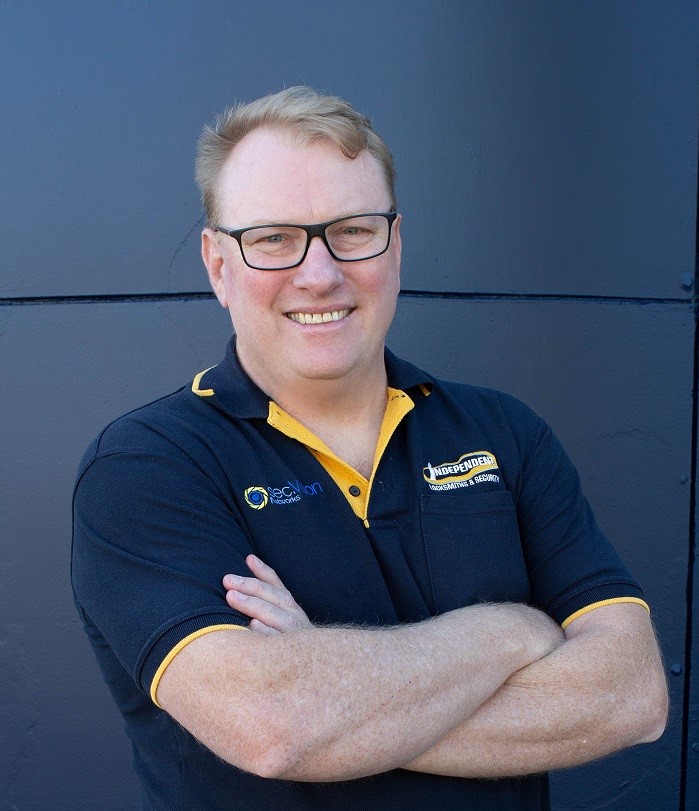 Sean McGovern
General Manager,  Locksmiths.
Sean trained as a Locksmith and was a Technician on the road for 15 years before moving into management.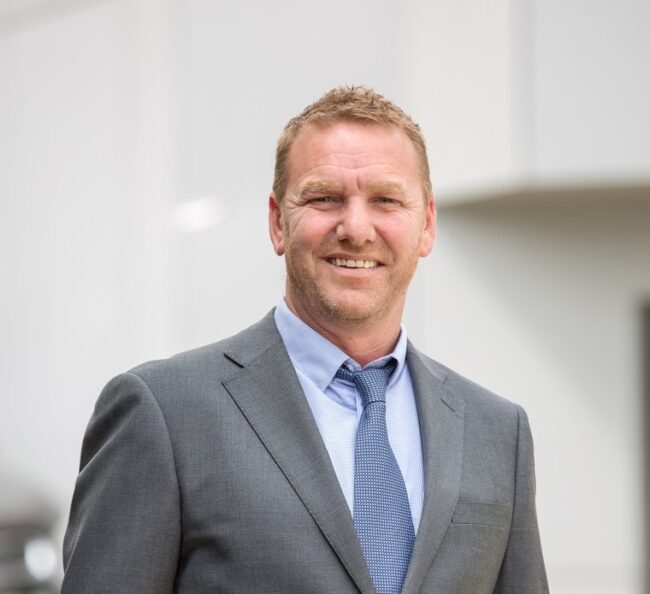 Keiran McGovern
Locksmith Sales Manager.
Keiran has progressed in the business from an on-road technician to special keying and now manages the sales team.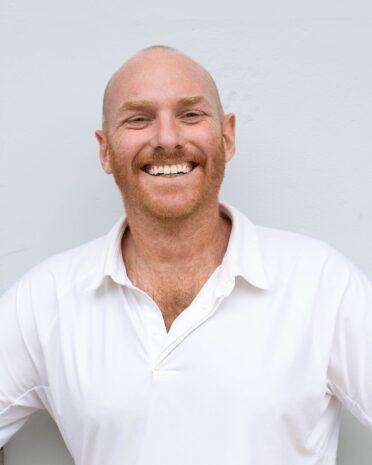 Commercial Locksmiths
servicing national clients.
Today the business is a market leader in the commercial security industry. The McGovern family is proud to have a dedicated and experienced team, many of whom have been working for them for over 20 years.
The technicians operate out of mobile workshops to service the Sydney Metropolitan Area and there are Locksmiths permanently placed at some larger institutions such as The University of Sydney, Macquarie University, and Liverpool Hospital.
National locksmith services are available to clients with multiple sites. Our dedicated facility management team despatch work Australia-wide every day.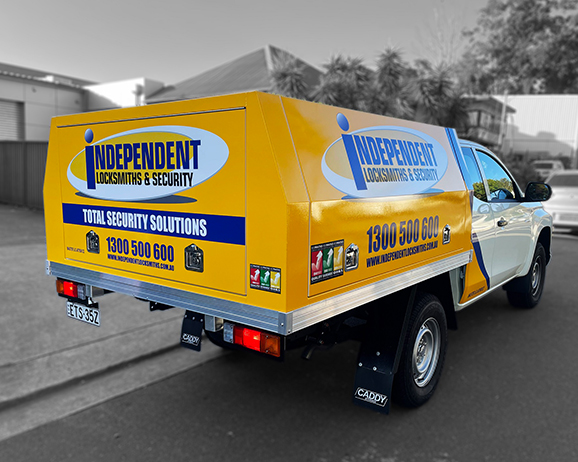 ILS specialise in fast and professional Locksmithing Services. We are most in demand for major commercial security projects and national service and facilities maintenance contracts. We are fortunate to have many of Australia's largest and most prestigious corporations among our client base.
secVision Networks is the electronic security division of the business. As a managed service provider, the team specialise in security and IP networks. They design, install, monitor and maintain clients' integrated security management solutions including commercial CCTV, Access Control and Virtual Guard monitoring.
Talk to Us

Careers in locksmithing
Are you looking for job security, and a trade that offers good earning potential? Locksmithing might be just the ticket.
Independent Locksmiths & Security is always on the lookout for talented, multi-skilled Locksmiths and support staff to join our team. If you are proactive and have a positive attitude toward work we would like to hear from you. Fill in our Careers Form and we will be in touch.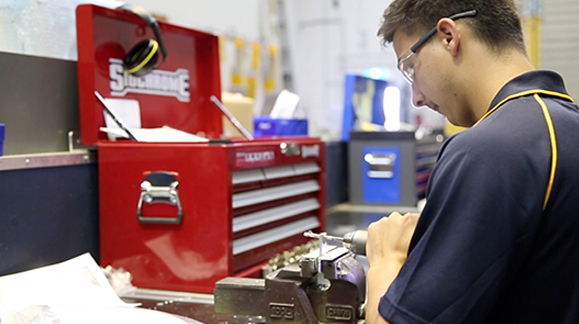 Our Mission
To deliver excellence in both product and service,
whilst staying at the forefront of security technology.
Creating confidence and peace of mind for all our clients.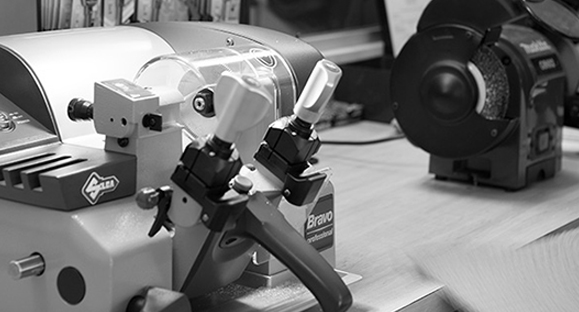 Apprenticeship Program
Every year at Independent Locksmiths & Security we take on a new Locksmith Apprentice. We enjoy creating learning opportunities for young applicants so they can take their first steps in work and we help them grow and develop throughout their Apprenticeship. There are so many benefits of investing in an Apprenticeship scheme and the rewards it can bring to a business and industry.
Locksmiths do much more than just cutting keys and repairing locks. Modern locksmiths are security professionals, using the latest technology to safeguard our customers. Our Apprentices learn how to install, maintain and repair mechanical and electronic security systems.
A locksmiths's career starts with a 4 year apprenticeship and during this time there is a mix of on-the-job training in our Parramatta office, and off-the-job training through Sydney TAFE.
Zach Winslade wins the MLAA John Andrew Apprentice of the Year 2017.
The Master Locksmiths Association of Australasia, awarded Zach Winslade the winner of the prestigious John Andrew Apprentice of the Year 2017.
This annual award honours the memory of the late John Andrew who was the Association's inaugural Life Member and a winner of the A.L. Chantry Memorial Award for the Pursuit of Excellence.
Eligible apprentices employed by MLAA Business members in Australia and New Zealand are invited to participate. The test covers Picking, Impressioning, Lockfitting, Master Keying, Safe Diagnostics and General Knowledge.
The MLAA commented that this "award recognises the up-and-coming next generation of the trade. During a whole day of testing, that included a theoretical and practical part, the MLAA assessed the knowledge and skills of every participant individually. In a second step, industry specialists then reviewed and compared all workpieces to determine the quality of the work. Zach was successful against two strong competitors and won with just
two points."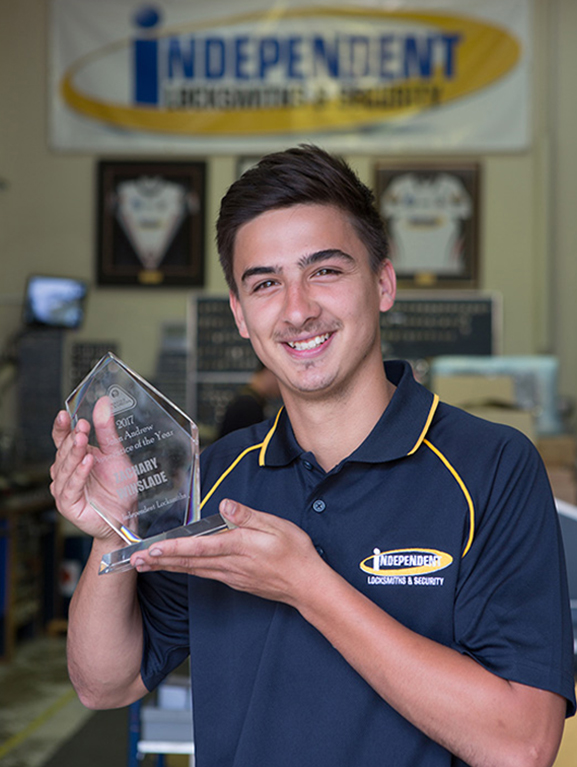 Young locksmiths do a great job of keeping homes and businesses secure. The need for more complex security is always increasing. We believe it is important to support talented young locksmiths to become the future leaders of our industry.
Mark Johnson, CEO of LSC
2023 Apprentices
Josh Navan
Noah Kim
Seth Pollard
James Cobb
Corey Griffith (absent)
Faisal Bappy (absent)
Talk To Us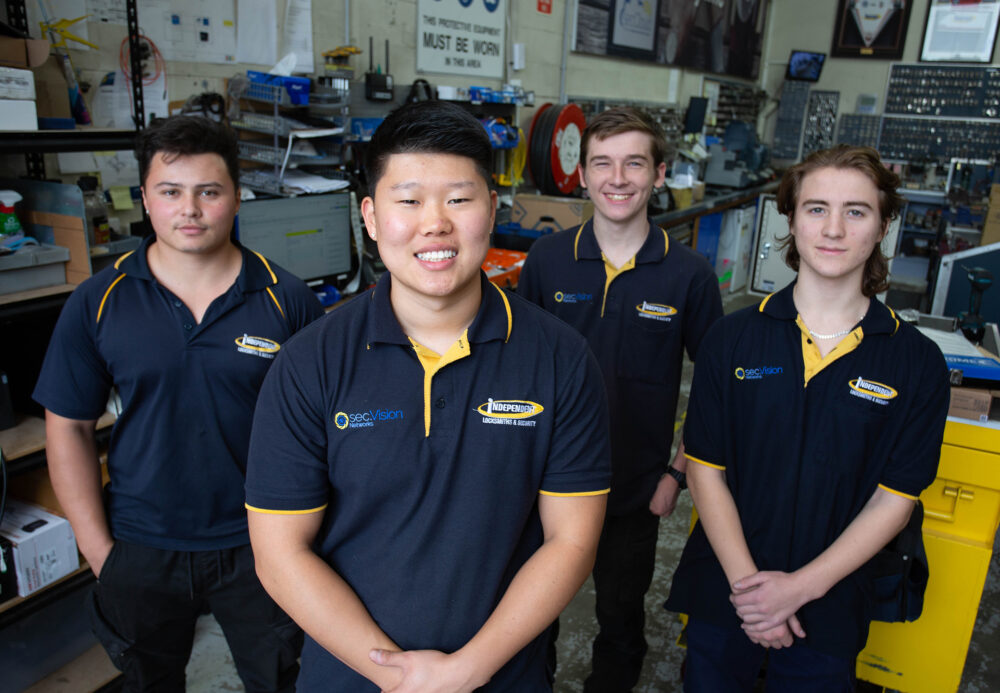 Charities
We have a long history of supporting our local Parramatta community. We are also committed to helping nonprofit organizations that assist people in difficulty, and we encourage our staff to get involved.
Ronald McDonald House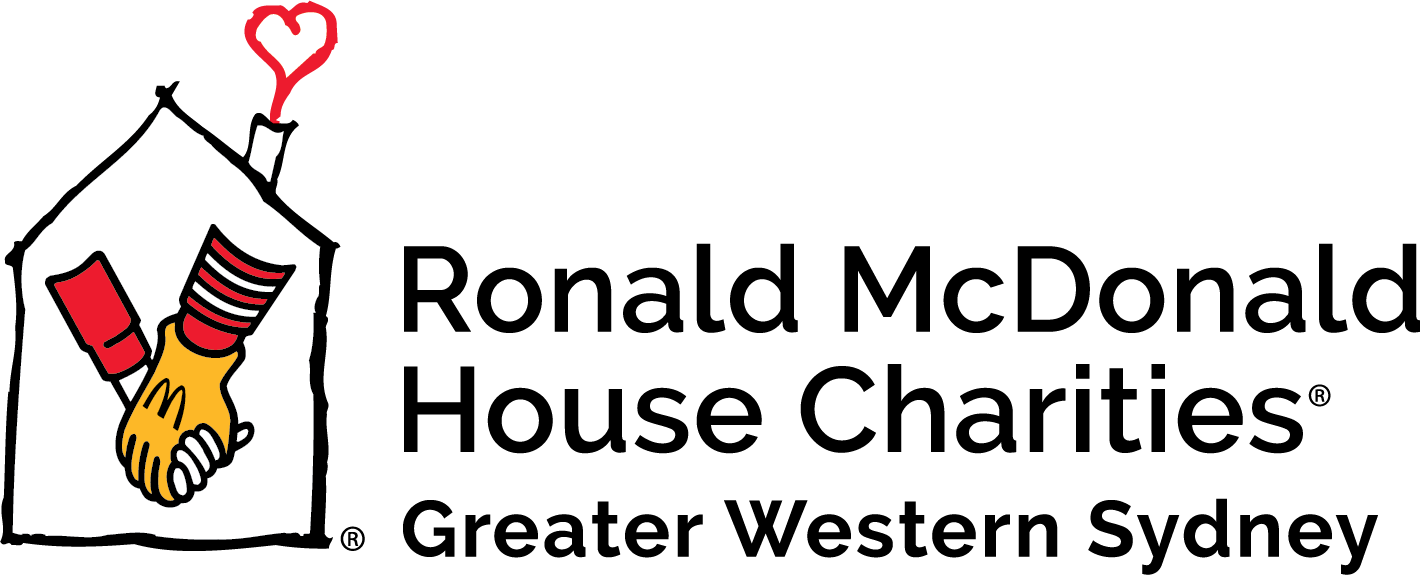 We are pleased to support Ronald McDonald House at The Children's Hospital at Westmead, where families of seriously ill children can stay while their child is being treated. We were sponsors of the 2023 Twilight Golf Day and have provided 61 safes as cost price for the guest rooms at the House in Westmead.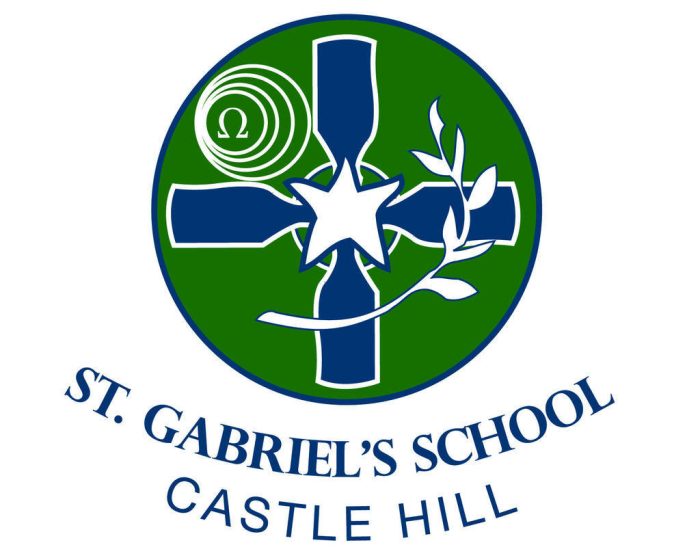 St Gabriel's is a School for the deaf and for children with special needs in North West Sydney. We are long term sponsors of the annual Golfing for Gabe's day.
CareFlight

We make an Annual Donation to CareFlight. They provide such a fantastic service for our community, flying to the rescue at a time of urgent need.
NextSense

The Royal Institute for Deaf and Blind Children provides educational services for students with vision and/or hearing impairment. We have been involved with the charity for a long time, supporting their fundraising golf days and have provided locksmith services to their North Rocks site.