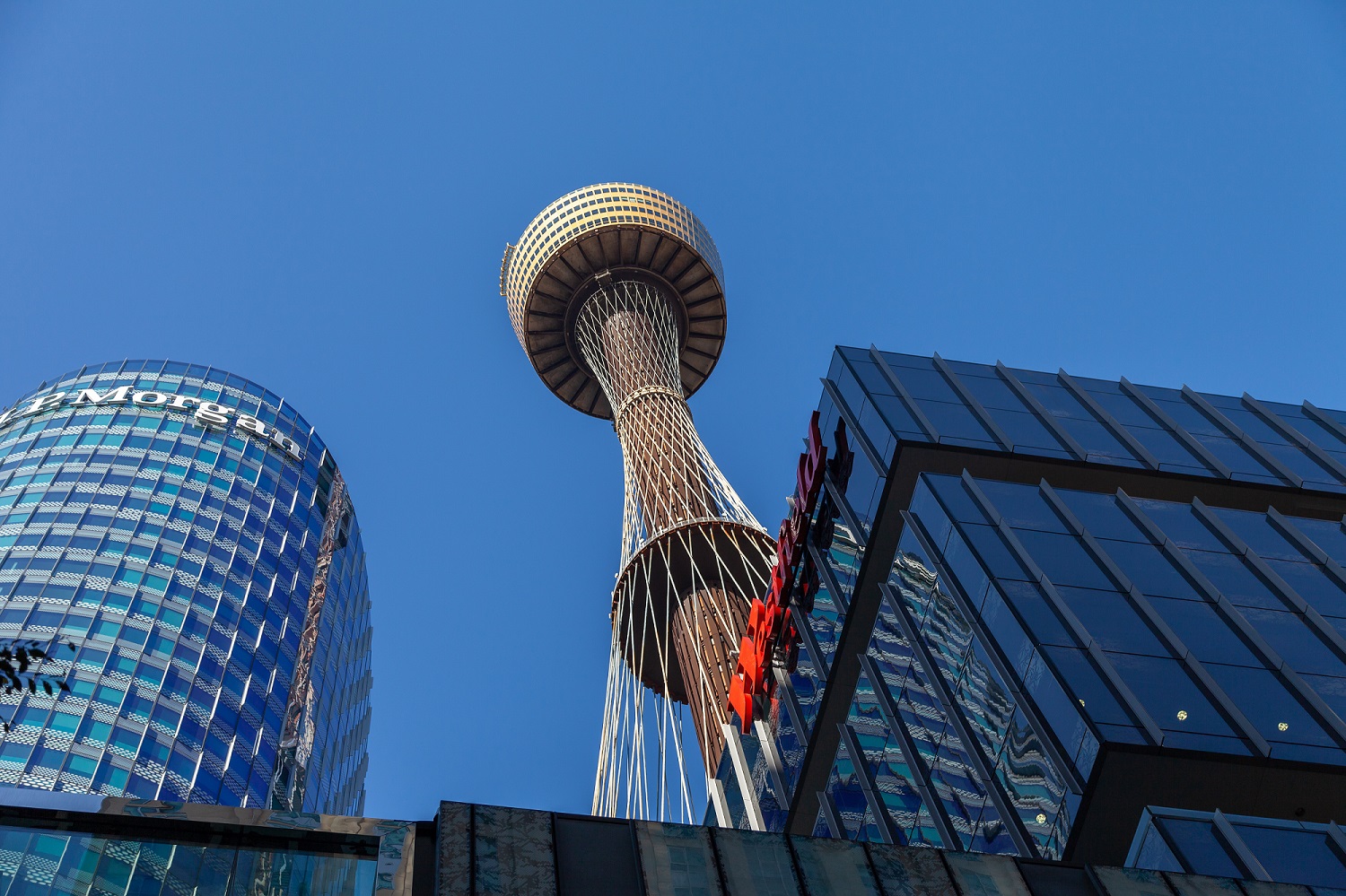 Retail Security Solutions
Our team are expert in providing total security solutions for our Retail clients. We work with each of our clients to design a customised security system to work for their premises. This may be a single retail store or a national retail chain.
Shopping centers face security issues if a contractor or staff member loses a key. It is important to keep track of who is responsible for the keys because if a significant key in the master key system is misplaced, then the center is at risk of illegal entry. Rekeying a shopping center when a master key is lost is expensive to get the system re-keyed and time-consuming for operations staff to redistribute keys.
We supply, install, and service and range of security products that suit the retail environment to ensure tight security, minimise theft and assist in operating an efficient security system. This starts with a restricted master key system and is often complimented with a deposit safe for securing cash quickly, and an electronic key cabinet for safe storage of keys.
The following security products will assist shopping centres and retail stores to tighten security, minimise theft, and operate an efficient security system.
For retail chains, we recommend a controlled key system throughout your stores. The Mechanical master key system offers a scalable keying solution. We work with various distributors to offer a range of master keying solutions and we are experts in the design and installation of these Systems for our clients. For ongoing management, we follow strict guidelines to ensure a keying system is not comprised by verifying that the authority criteria have been met prior to keys being issued.
Electronic keying systems offer an audit trail for the management team, so they can run reports on who went through doors and at what time. These systems also have the ability to change acess privilages on important doors without the expense of re-keying mechanical cylinders.
Restricted keying and design of master key systems is our specialty. Our Sales team can help you select the best system for your environment.
CCTV
Take footage of your store to keep on top of the potential for theft. secWatch High Definition CCTV systems offer stunning images in crisp Megapixel resolution. The complete solution allows you to view live images and replay footage from your desktop computer, tablet, or smartphone. You can be anywhere with an internet connection and keep an eye on what is going on at your Store. The image quality that is available from these cameras is remarkable. Over recent years the technology and picture quality in high-definition CCTV has advanced rapidly. As prices have come down and image quality has improved, value for money has never been better than now to deploy a high-quality, reliable CCTV system for your business.
Keeping track of who has the security keys for various parts of the center is usually the responsibility of a security team who signs out keys to contractors and tradespeople. The Keywatcher key box system allows you to control access to keys with the advanced security provided by access codes, biometrics, and magnetic and proximity cards. The Keywatcher features a patented SmartKey system and Audit trail data, email alerts and system information directly from its integrated control panel or remotely via a networked PC.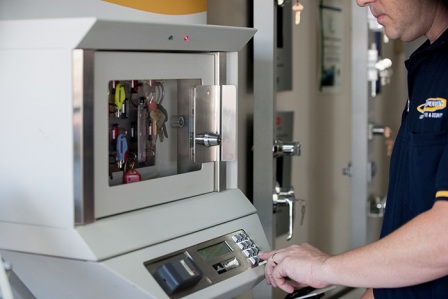 We stock both CMI and Platinum range of safes. They have deposit safes which have been designed for the retail environment, with under counter safes or safes with a drop deposit chute to secure cash quickly during trading. These safes are ideal for retailers as they enable employees to quickly move cash to a secure area and they eliminate the risk of cash builing up in a register. We offer an installation service where our locksmith technicians can bolt these safes to the floor.
Testimonial from Harvey Norman
Independent Locksmiths & Security exclusively service Harvey Norman and Domayne, Australia-wide.
"For the service and security required throughout their stores and warehouses, Harvey Norman chose Independent Locksmiths & Security as their national provider.
As Harvey Norman has grown over the last 25 years, we have recognised the need to have controlled key systems throughout our stores. Along with this security measure, we also identified the need to have physical security that was available for same-day service nationally.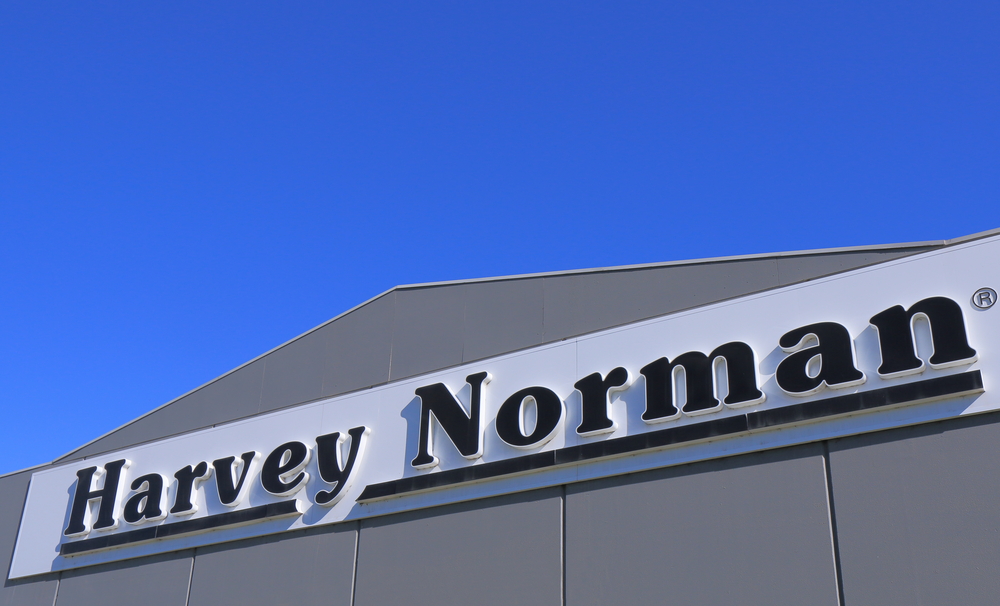 With our head office situated in Auburn, we chose local Parramatta business, Independent Locksmiths & Security to provide our locksmithing service. They proved to us their capability in coordinating locksmithing services in Australia, New Zealand, and Singapore as well as recommending physical security needs within our premises.
Independent Locksmiths and Security have provided National Locksmithing Services to Harvey Norman since 1990. The services include security upgrades of existing sites, design and implementation of a Security Keying System, installation of electronic Access Control equipment, and all reactive maintenance requirements.
Independent Locksmiths and Security have consistently been highly professional and accommodating, with fast cost-effective service. I would not hesitate to recommend them to supply such services to others.
Over my 18 years of employment with Harvey Norman and my association with Independent Locksmiths & Security, it has been my absolute pleasure to work with management and staff and thank them for their professional service over the years."
Bill Elkass
General Manager
Harvey Norman Loss Prevention and Investigations
Talk to us
Parramatta Store and Service Department
Open from Monday to Friday 8:30am – 5:00pm
Our Emergency Locksmith / After-Hours Service operates 7 days a week including Public Holidays. If you need urgent assistance, please give us a call.