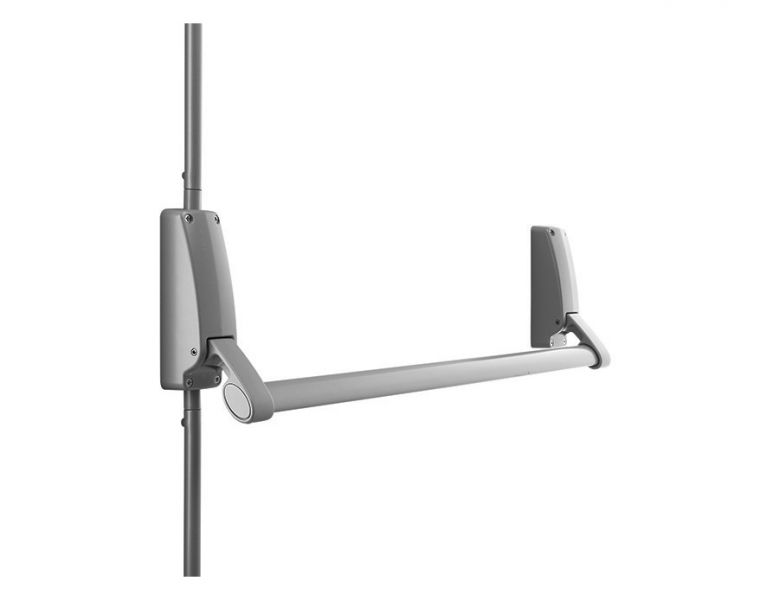 Choosing a panic exit device can be tricky. Below are a few tips to help out.
There are three applications:
Single Door
Double Door – Rebated
Double Door – Non-rebated
There are four options
Outer Key Access
Door Width (Standard 900mm or Wider 1200mm)
Door Height (Standard 2300mm or Higher 3000mm)
Dogging (hold Open)
Single Doors –  use a single horizontal bar
Double Doors – Rebated – use a single horizontal bar on the active leaf, and a vertical bar on the inactive leaf
Double Doors – NON Rebated – use a vertical bar on both active leafs
Outer Key Access is optional. Two versions are available.
A flush keyhole that is permanently locked from the outside
a lockable lever that can be left unlocked for pedestrian passage
Door Width
Standard Panic Bars suit doors up to 900mm wide. They are optionally available for doors up to 1200mm wide
Door Height
The Standard Door height Panic Bar suits doors up to 2300mm high. Optional extenders are available to suit doors up to 3000mm high
Dogging (Hold Open)
Dogging is available for Panic Bars where the doors need to be left in the open position to ease high levels of pedestrian traffic. Depending on the manufacturer, dogging can be either a generic key or a security key. It should be noted that by law, dogging is not permissible on Fire Doors.
For more information please see the panic bars listed on our website. We stock the Kaba and Briton panic bars. If you would like to arrange for one of our Technicians to visit and professionally install panic bars to your doors, please contact our service department or call 1300 500 600.