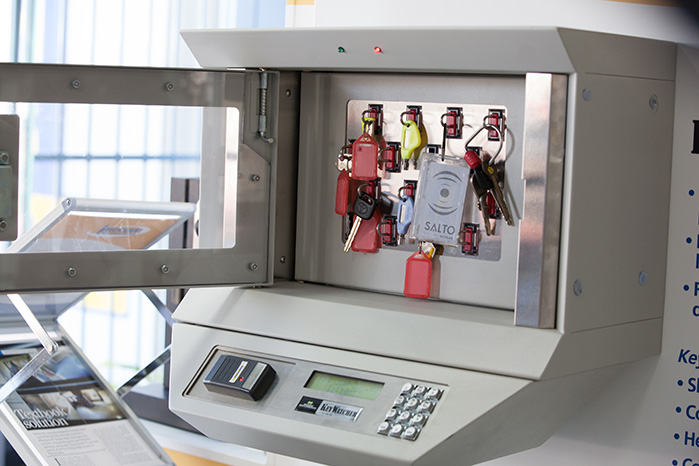 Key management is an important part of protecting your investment in a keying system. We supply and install the following key management systems to keep track of your keys:
a simple lockable cabinet on the wall – Key Garage – is perfect for a holiday unit
a software package that allows you to book out keys to people – Promaster Key Manager
or a sophisticated Keywatcher cabinet that will keep an audit trail of where all your sets of keys are.
Take a look at the products we have on offer, and get in touch if you would like to discuss how we can build a key management solution for you. We can combine software and hardware to suit your needs.
Talk to us
Parramatta Store and Service Department
Open from Monday to Friday 8:30am – 5:00pm
Our Emergency Locksmith / After-Hours Service operates 7 days a week including Public Holidays. If you need urgent assistance, please give us a call.