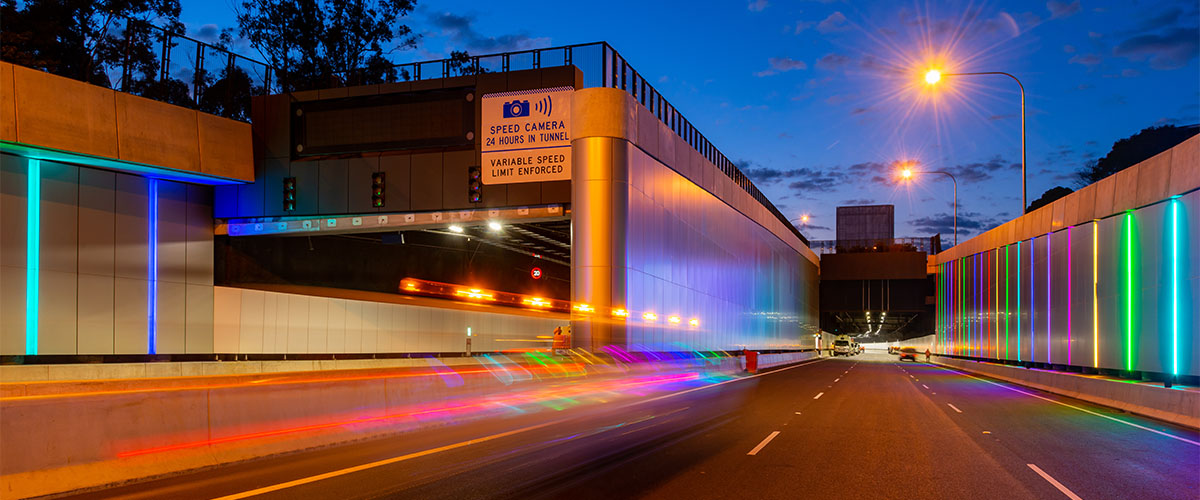 Independent Locksmiths & Security install an electro-mechanical master key system for Transurban.


The WestConnex motorway is part of the NSW Government's integrated transport plan. Transurban is delivering this project in partnership with the Government. It is made up of three major projects – WestConnex M4, WestConnex M8, and M4-M5 Link Tunnels.
WestConnex|Transurban wanted to upgrade their mechanical keying into one cohesive system to eliminate the need to have to use multiple keys for multiple sites. They wanted the new system to allow management, staff, and contractors to use one keying system across multiple sites, and to have audit trail abilities for management to be able to control access schedules, track who has been where, and lost keys to be able to be disabled.
The Security Solution
Independent Locksmiths & Security was appointed to install an EKA CyberLock electro-mechanical master key system on the M4 and M8 motorways. The CyberLock system has combined many of the features of an access control system with the simple operation and installation of a mechanical master key system. Installations took place in above-ground plant rooms, underground plant rooms, four control centres, the tunnel cross passages and roadside cabinets. This included all fixtures, fittings and software required to run the system.
Key vaults were installed in the four control centres, with each vault holding 20 rechargeable CyberKeys. These vaults keep the keys charged and an audit trail is uploaded via a 4G modem. All CyberLock cylinders in the tunnel needed to be installed after-hours during a coordinated tunnel shutdown, with ILS locksmiths escorted onsite wearing hi-vis PPE. All remaining cylinders for tolling shelters and roadside cabinets were installed during business hours, again with escorts required.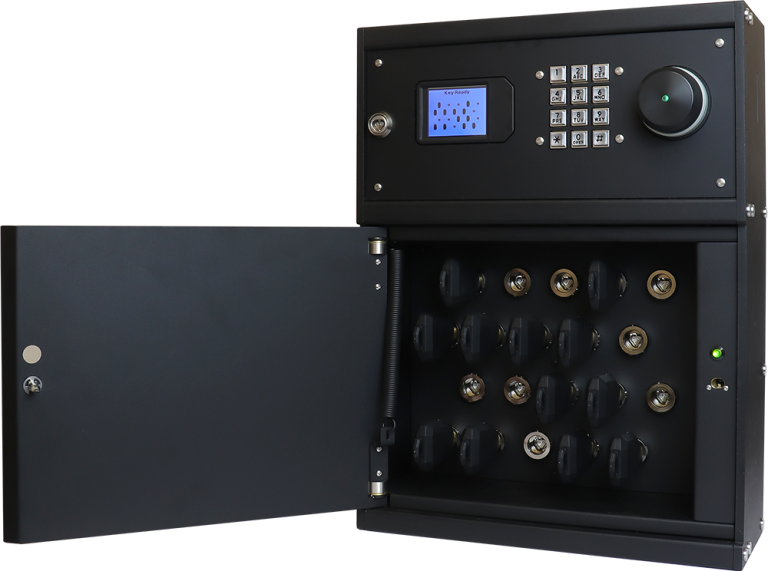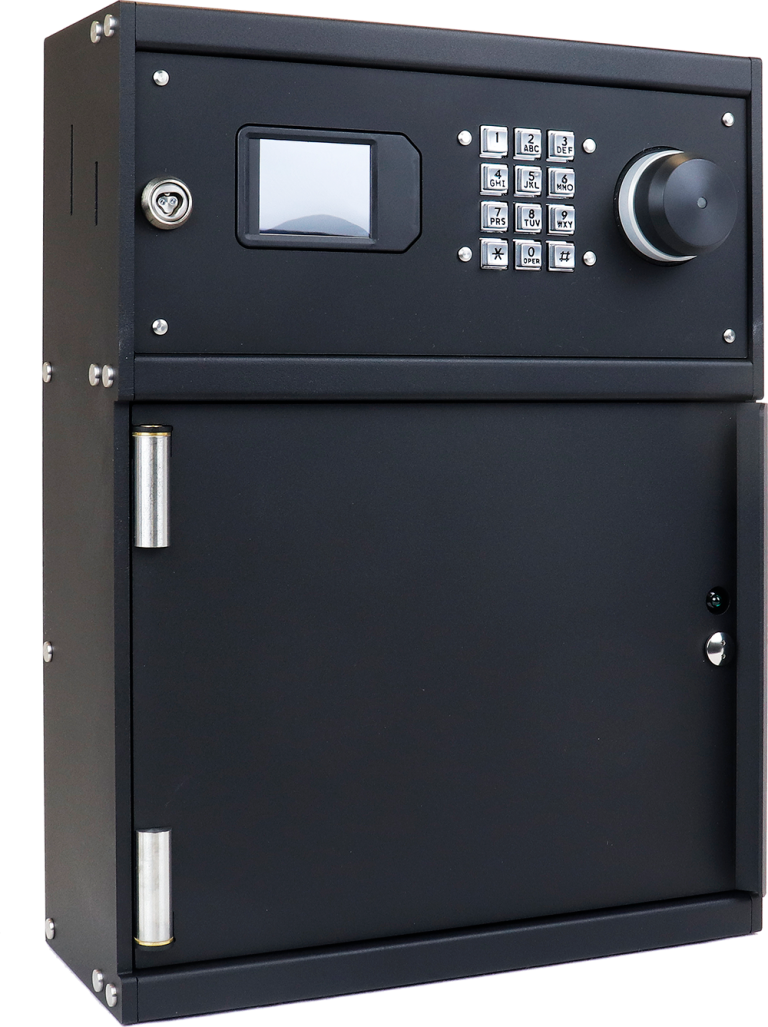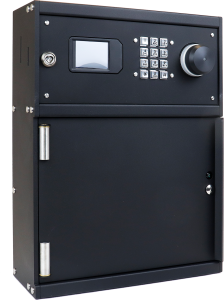 CyberAudit Web software
The administration software is called CyberAudit Web (CAW) and it offers an enterprise level software platform to centralise the administration of all users. Transurban chose to access CAW on a stand-alone server. EKA CyberLock provide the CAW SaaS option utilising Amazon Web Service and their EC2 infrastructure with all data kept within Australia. Independent Locksmiths managed all programing and worked with Transurban's Administrator to create a database of users. When the installation and system testing were complete, training for the WestConnex | Transurban system administrator was provided. EKA CyberLock provide ongoing phone support.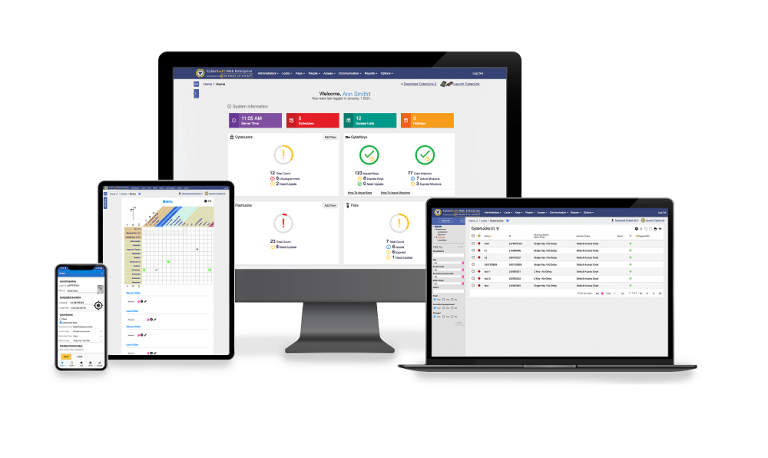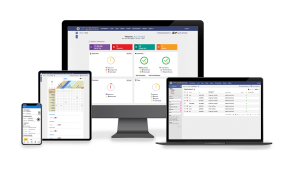 The Result
WestConnex | Transurban now operate a permit system with key sharing. When management or contractors need to access an area, the administrator grants them access in CyberAudit Web.
The software generates an email to the contact, with a pin number which opens the vault and the key they have been allocated is lit up. Limitations have been set by the authoriser as to what the key can access and for how long. When the individual user is finished, they return the key to the vault and an audit trail showing where they have accessed is uploaded via the 4G modem. The CyberKeys are electronic and can be reprogrammed and reconfigured as required. The 20 keys in each vault can be shared between various users.
When an individual user updates the CyberKey that key will be configured with that person's unique access profile. The key sharing can reduce the cost of individual keys. There is also a safety setting that, in times of emergency, keys can be activated. Once enabled this setting will allow CyberKeys to be activated by the locks they have permissions to open.
WestConnex | Transurban has chosen to start with a simple master key matrix with CyberLock keyed alike at installation. They have then started restricting access. The solution will allow for future development, so additional motorways such as the M4/M5 tunnel in Sydney can be added to the system.


Electronic Keying Australia (EKA) are the distributor of the CyberLock system within Australia. For the past 21 years EKA has been distributing CyberLock and supporting the end user customers. Independent Locksmiths and Security is a preferred dealer of EKA.
Congratulations to the Independent Locksmiths & Security team who worked on the design and delivery of this project.
Locksmith Technicians – Jarred Harn & Chris Rigelsford.
Programming and Software development – Daniel Allotta.
Project Management – Adam Farrugia.
Project completed: March 2021