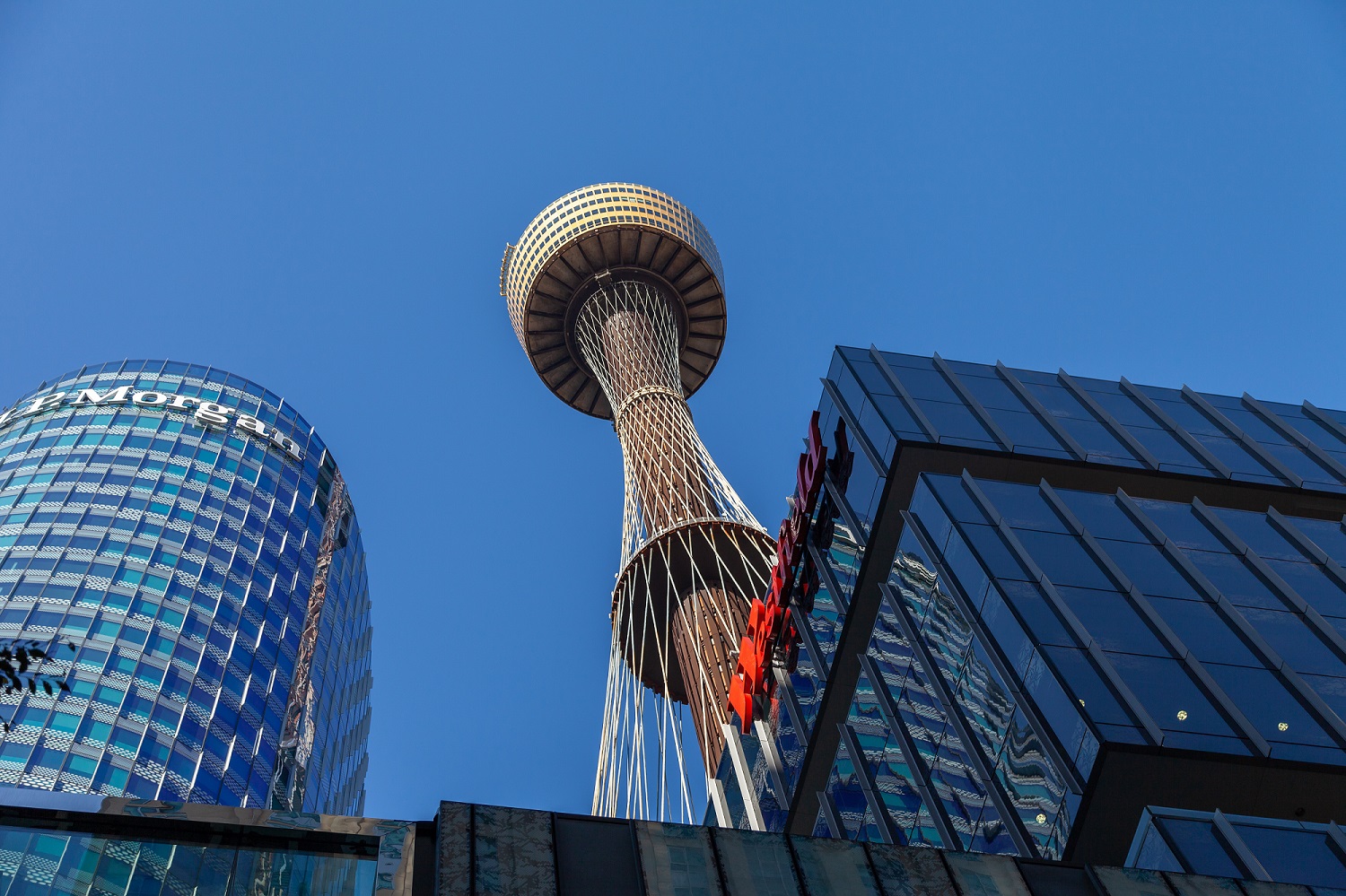 Taking Locksmithing to all new heights – Centrepoint Tower gets a re-key
We recently completed a major project for the Scentre Group, to upgrade a master key system for Westfield Sydney Shopping Centre. Over 700 locks were re-keyed and hardware maintenance was conducted for all doors throughout the site, which includes Centrepoint Tower. Our Technicians took security to new heights and got to enjoy truly spectacular views while sitting aloft on the roof of Centrepoint Tower. The project was managed by Blake Glanville and the leading technician on the rollout was Ben Pennell.
Please be advised that Westfield Sydney Re-Key project across our 3 assets (Westfield tower side, SCP and Centrepoint Tower) which was completed by Independent Locksmiths has been a great success. The project planning, schedule and excitation was on a high level with no issues or incidents. The staff onsite have been well presented and follow the centre rules throughout the project. I must say it was a pleasure working with Independent Locksmiths once again on a large scale project with great results and outcome.
Yigal Shirin, Senior Risk & Security Manager, Sydney


Independent Locksmiths & Security has been servicing Westfield Shopping Centres for over 30 years. We started working with the company back in 1986 when we fitted a keying system in their Westfield Parramatta shopping centre. This was one of the first restricted keying systems we had supplied and installed for a commercial customer. The Parramatta shopping centre originally opened in 1975 and then underwent a major alteration in 1986 when it expanded to over 300 specialty shops and a four-theatre cinema complex. We are very proud to have maintained a business relationship with the Westfield group as it has grown. We service a high security restricted keying system across all their shopping centres in Australia.