eCLIQ is an electronic keying system developed by ASSA ABLOY.
This is a cost effective solution which provides electronic access control without the need for wiring. eCLIQ cylinders retrofit into existing doors and locks.
eCLIQ offers the electronic features such as programmable access rights, time scheduling, audit trails, blocking of lost keys etc.
Both the key and cylinder contain electronics but only the key has a battery. The battery in the key powers up the electronics in the cylinder at key insertion.
Product Range
ASSA ABLOY® eCLIQ comes in a variety of cylinders and locks for various types of applications. The range includes door cylinders, padlocks and cam locks.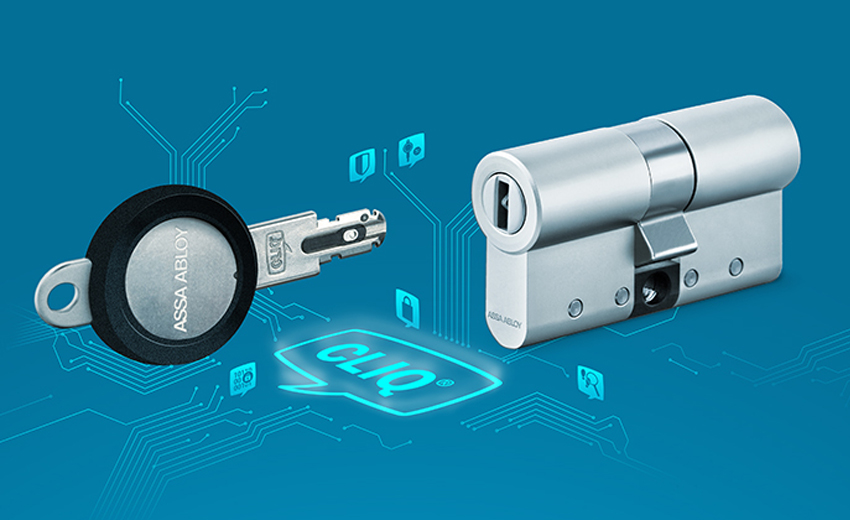 Key Features
– Electronic access control without wiring
– Audit trails
– Flexible access permissions
– IP67 rated keys
– IP67 rated padlock
– Easily replaced standard battery in the key
Showing all 3 results
CLIQ Connect Keys

* CLIQ Connect keys utilise Bluetooth Low Energy technology in the key
* The key can be remotely updated via the CLIQ Connect mobile app
* More secure, efficient and durable than conventional locking systems

View More

CLIQ Connect mobile app

* CLIQ Connect mobile app makes updating your CLIQ keys a truly mobile experience.
* CLIQ Connect works straight away and there is no activation or password.
* Available for both Android and iPhones.

View More

CLIQ Web Manager software

CLIQ Web Manager Software supports the Abloy Protec2 CLIQ master key system and eCLIQ. Key management software for your Hybrid master key system. When we build an Abloy Protec2 CLIQ master key system, we work with our customers to install CLIQ web manager software and provide training.

View More